TODAYS TRENDING SEARCH - FINLAND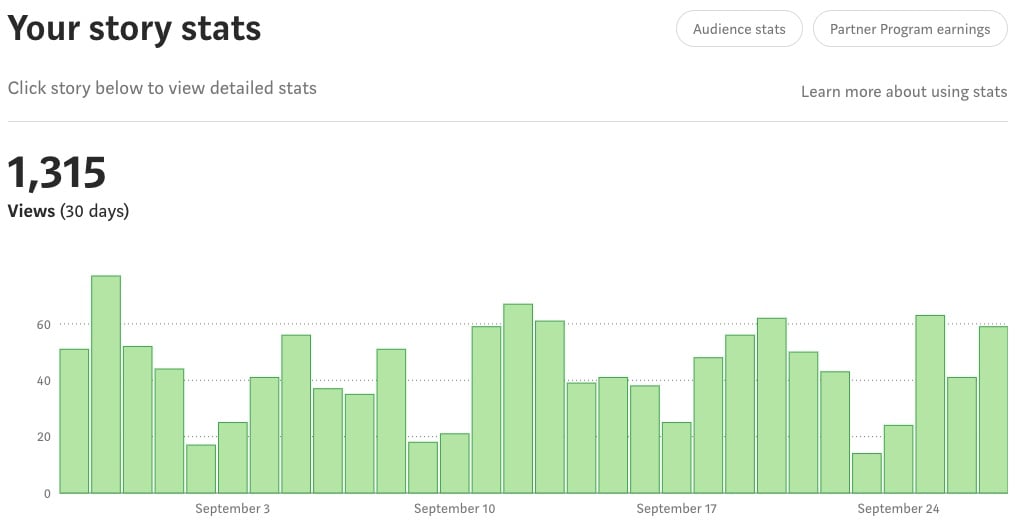 MY INSTAGRAM FEED FROM PACIFIC_PAUDEL_PHOTOGRAFY
Prashanta Paudel
Helsinki
Summary
I started my career as a network administrator in a small online exam provider company in Nepal where I later became an exam administrator for the CTAS exam center which conducts TOEFL iBT exams. After a year I started working as a Network Engineer in the largest ISP in Nepal. I worked as a Customer service representative for 3 years that deals mostly with retail customers and 3 years in Enterprise customer service representative that deals mostly with Enterprise customers. Then I came to Finland for my higher studied and completed my degree in Software engineering in 2017 alongside working for a small startup company in university. In 2018 I started studying cloud computing and got certified by Google and Amazon. I worked as a cloud Architect in fire from march 2019 for 1 year and now after getting proper certification from Amazon I am working as Cloud Architect. My IT career started in 2007 and is in the 13th year as of Dec 2020. Find me here: https://googlecloudcertified.credential.net/
Experience
Senior Cloud Architect

Fiare

Nov 2022 – Present (3 mos)

- Design and evolve the architecture of platform common services like search, push, messaging, cache - Provide technical leadership in the group - Participate in the establishment on an automated DevOps release management pipeline which delivers tooling for next generation application development efforts (the Dev) and on-going production operations (the Ops) - Partner with development and operations teams to develop practical automation solutions and custom modules - Plan, organize, and control multiple responsibilities to achieve project objectives - Work with teams to bring continuous improvement to ALM processes and tools - Works directly with project teams on major initiatives such as client adoption of Banner 9 - Participates in the development and execution of IT governance process - Lead and participate in team or customer meetings as necessary

Cloud Architect

Fiare

Aug 2020 – Nov 2022 (2 yrs 4 mos)

- Translating project-specific needs into a cloud structure that will suit those needs and considering the project needs in terms of resource usage and scalability. - Designing the cloud environment from a holistic point of view, ensuring it meets all of the company's requirements. - Carrying out deployment, maintenance, monitoring, and management tasks within this implemented cloud structure. - Overseeing cloud security. - Completing the integration of new applications into the cloud environment. - Offering training and guidance to all whose roles bring them into contact with the cloud structure. - Keeping on top of usage of space in the cloud and making sure the structure is operating at full efficiency. - Working with business clients to understand their needs and to implement the cloud strategies designed to meet those needs. - Conducting migration, where necessary, to bring tools and other elements into the cloud. - Working with virtualisation technologies to achieve effective server management for the business

Cloud Specialist

Fiare

Mar 2019 – Jul 2020 (1 yr 5 mos)

Responsibilities: - Create a well-informed cloud strategy and manage the adaption process. - Regularly evaluate cloud applications, hardware, and software. - Develop and organize cloud systems. - Work closely with IT security to monitor the company's cloud privacy. - Respond to technical issues in a professional and timely manner. - Offer guidance in infrastructure movement techniques including bulk application transfers into the cloud. - Identify the top cloud architecture solutions to successfully meet the strategic needs of the company. - Perform a supporting engineering role in implementing new cloud projects. - Support, maintain and monitor cloud infrastructure under management against SLAs.

Volunteer

The Shortcut

Nov 2018 – Feb 2019 (4 mos)

Participant - The Shortcut's Catalyst Programme

The Shortcut

Aug 2018 – Oct 2018 (3 mos)

The Shortcut's Catalyst Programme accelerates helps to enter into the startup mindset and equips us with important skills needed in startups. It provides the opportunity to showcase our skills and kick-ass attitude by working on real projects in startups and/or building up your own business.

Linguist

Appen

Jun 2018 – Sep 2018 (4 mos)

The main task was to help in expanding the global database of Nepali to English idioms. The task includes translation, transcription, annotation and data collection.

IT Support

The Shortcut

Apr 2018 – Aug 2018 (5 mos)

1. Act as the first point of contact for employees seeking technical assistance. 2. Assess IT infrastructure to meet daily operational requirements. 3. Take part in the technical discussion with various teams. 4. Develop new strategies and IT procedures to enhance workflow 5. Co-ordinate with different teams with their IT needs. 6. Installation and troubleshooting of IT infrastructure physically and remotely. 7. Keeping the record of infrastructure and accessories in inventory management system.

Thesis Worker - System Support

Lappeenranta Student Housing Foundation

Jan 2017 – Nov 2017 (11 mos)

LOAS is a student accommodation provider in Lappeenranta. It has its own network LNET. Worked on a thesis for designing and planning migration from wired network to wireless network. Research Area: - Investigate the various service expectation from users. - Conducted survey to find data for the thesis. - Studied various planning, developing and deploying methodologies. - Proposed a plan for the implementation.

UX Designer

Glostars | Photography Platform

Jan 2016 – Apr 2016 (4 mos)

1. Work for 10-15 hours per week in the IT department 2. Main task is to work on User Interface Designs. 3.May need to give any additional time for IT related works. 4. Perform the assigned tasks timely and report to supervisor. 5. Maintain the record of the work done. 6. The website is designed in Visual Studio with C# and ASP.Net. 7. Follow the emails, instruction and collaborate with the group

Assistant supervisor

WorldLink Communications

Jan 2015 – Aug 2015 (8 mos)

Worldlink is the largest Internet service provider in Nepal. It provides all kinds of IT services ▪ Monitoring Nationwide Network. ▪ Configuring, Managing, Monitoring customer's VPN connectivity. ▪ Providing support services on Wireless and Optical Fiber connectivity. ▪ Provide support services on VPN (point to point) connectivity. ▪ Planning and implementing basic Network infrastructure in client end. ▪ Provide support services on issues of World Link's Enterprise customer's Broadband Connection, Pop mail, Cable Connection, etc. ▪ Troubleshooting issues on proxy servers, mail servers and different kind of services based on Linux. ▪ Provide general consultancy and solution for virus, Trojans and provide removable tools and guidance on minimizing such threats.

Enterprise support representative

WorldLink Communications

Sep 2011 – Jan 2014 (2 yrs 5 mos)

Worldlink is the largest Internet service provider in Nepal. It provides all kinds of IT services ▪ Resolves product or service problems by clarifying the customer's complaint, determining the cause of the problem, selecting and explaining the best solution to solve the problem, expediting correction or adjustment, following up to ensure resolution. ▪ Diagnose and resolve technical hardware and software issues involving Internet connectivity, email clients, WIFI, virus infections and more. Ensure all support coming in on emails, phones and conversations is logged in the support system. ▪ Proactively and reactively fix errors. ▪ Gather customer's information and determine the issue by evaluating and analyzing the symptoms. ▪ Follow standard processes and procedures. ▪ Identify and escalate priority issues per Client specifications.

Customer Support Representative

WorldLink Communications

Jan 2009 – Oct 2011 (2 yrs 10 mos)

Worldlink is the largest Internet service provider in Nepal. It provides all kinds of IT services ▪ Handling inbound Customer Service phone calls. ▪ Identify and understand customer's needs(technical/non-technical) and explain or resolve the problem accordingly. ▪ Solving problem related to technical services, computer-related technologies/software interaction with customers who visit our offices or through a field visit to client's sites. ▪ Providing support to customers through telephone or email. ▪ Reporting/escalating technical issue to concern department. ▪ Collecting right information and communicating resolution to customers. ▪ Installing World Link's business and residential services at customers' end and processing/activating user accounts. ▪ Appropriate processing and maintaining records of service issue. ▪ Processing all the service requests within the definite time. ▪ Maintaining proper records for activities related to phone support calls. ▪ Sharing knowledge/experience with peers and documenting it for future reference.

Network Engineer

NAEE Education Center

Oct 2007 – Dec 2008 (1 yr 3 mos)

All tasks related to IT support and Network Management.
E-mail me